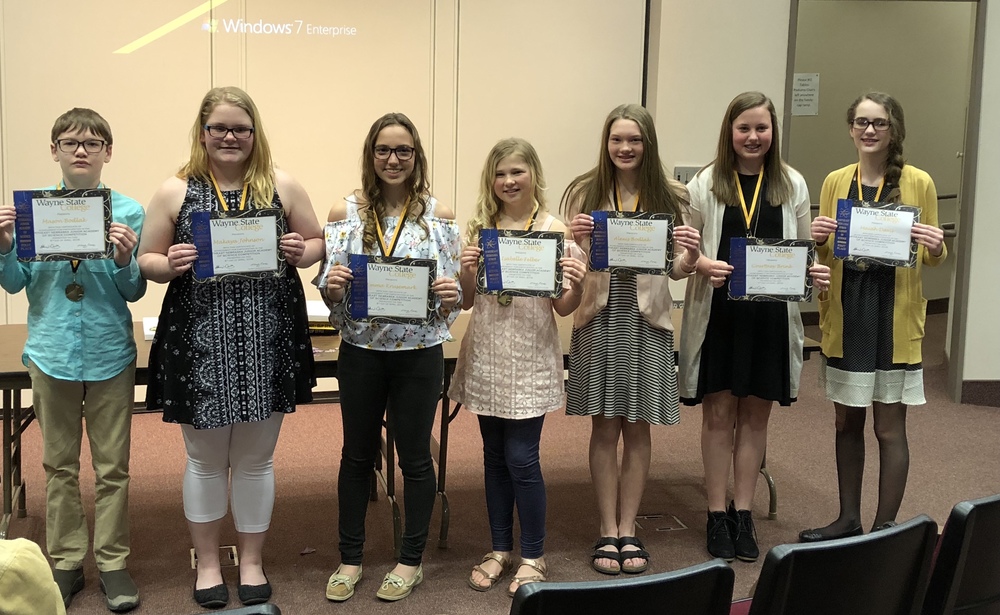 Four Pender Students Qualify for State Science Fair
Jen Davis
Friday, April 06, 2018
Alexis Bodlak, Mason Bodlak, Isabelle Felber, and Emma Krusemark will be representing Northeast Nebraska at the State NJAS Science Fair in Lincoln on April 19, 2018. Seventeen students represented Pender on April 6, 2018 at the Nebraska Junior Academy of Science Fair at Wayne State College. These students compete with others in Northeast Nebraska for the opportunity to attend the State NJAS Science Fair. In addition to giving presentations about their projects, students also visit the Fred G. Dale Planetarium and the A. Jewell Schock Natural History Museum.

Nine of the seventeen students were called back for a second round of judging. The winners were announced at the awards ceremony at 2:45pm today. Only six students are allowed to attend the state fair from each region. Pender students comprised two-thirds of the Regional winners. Fantastic job and congratulations!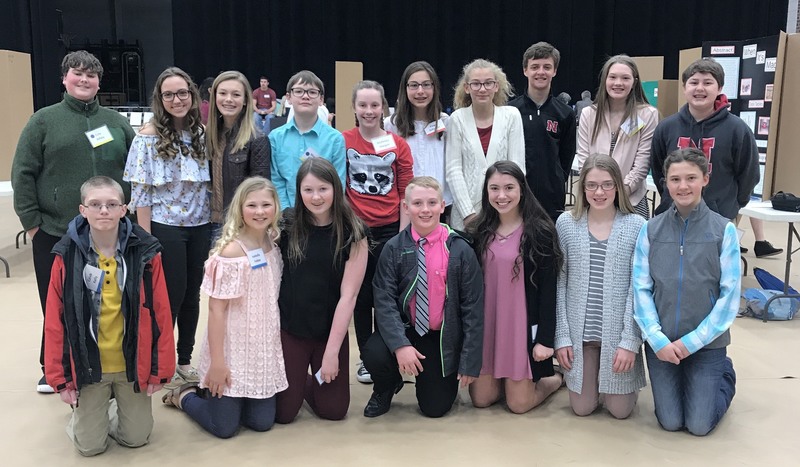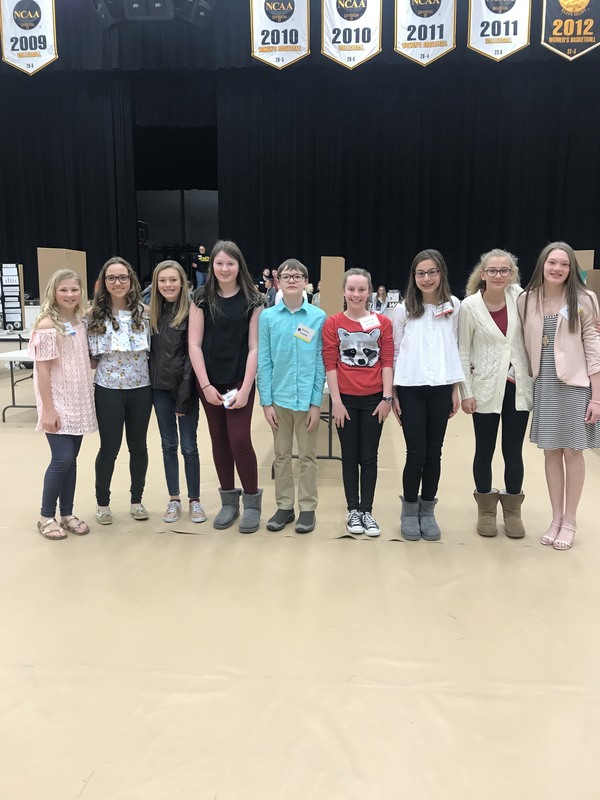 Former Pender Student and science teaching major Josh Springer teaches Pender students about erosion and water tables.